Tech Updates
What are the best antivirus for smartphone in 2022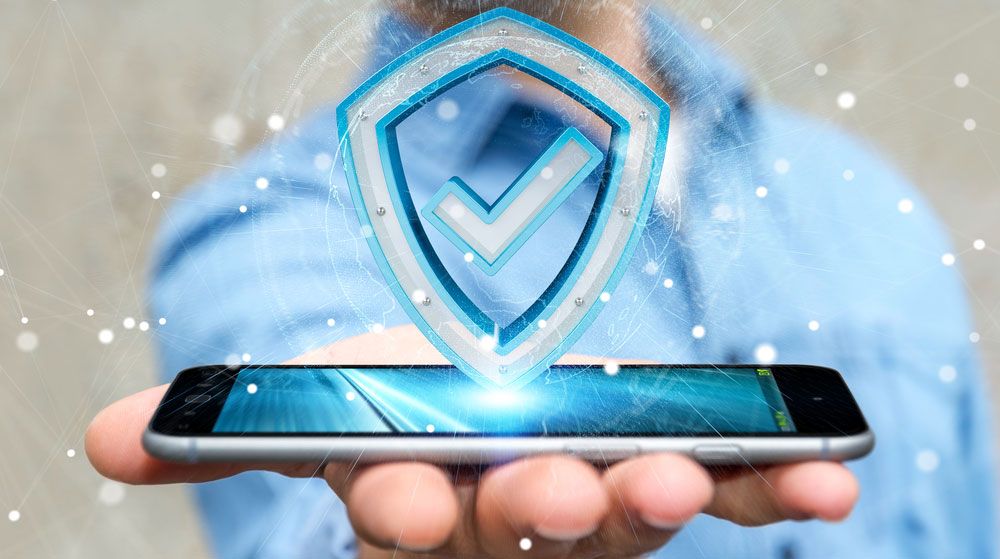 What are the best antiviruses for Android that will mark 2021, in that they offer the best protection and have the best price-performance ratio.
The antivirus programs we will list are not all free, and especially because a certain amount of money should be set aside for their protection, something more should be said about them so that users know what to buy and what not. Most of them also have free versions with simplified functions.
Norton Mobile Security
Norton has been known for years as a top quality protection program. From the early days of the PC, users were able to get to know Symantec and their Norton Antivirus Security product. With the advent of smartphones, Symantec began to think in a 'new direction' and it wasn't long before Symantec realized that it would be good to run security programs for the Android operating system as well, which was of course welcomed by Android users.
The first thing to point out about Norton Antivirus for Android is the number of features that this antivirus offers. This is definitely a good thing, as is the fact that Norton Mobile Security is an antivirus whose basic features are available for free, while advanced features (which provide a much higher degree of protection than basic features) cost a certain amount of annual fee.
The Premium License itself can be activated for $ 30 ($ 20 for new users). Also, the price is higher compared to other antivirus programs for Android, but when you look a little better you will see that Norton justifies all the money invested.
Norton provides protection against malware, ie against various codes and / or programs that are harmful to your smartphone. The malware scanner can be set to several scan modes – from basic to in-depth (which takes the most time, but is also the most detailed). Furthermore, Norton has a theft protection system. This system is activated by the user first creating an account and then enabling an anti-theft system on Norton's official website.
Norton Mobile Security has been a very good protection system for Android smartphone users for many years. Norton's only 'flaw' is the price. But if you have several Android smartphones in your home that you want to protect, and if you don't mind the $ 30 annual amount, Norton Mobile Security is what you'd like to have.
McAfee mobile antivirus
What sets McAfee's antivirus protection program for Android apart is the tracking of internet traffic every time you're connected to any unsecured WiFi network. The reason for this is that there is a way in which "bad guys" can and want to observe what you do on the Internet, and this is called 'sniffing' the Address Resolution Protocol. If Mcafee's antivirus notices that the same thing is happening to your mobile phone, it immediately disconnects your mobile phone from the Internet and informs you about the observed activities.
Furthermore, McAfee antivirus has a form of protection through which all your data, such as SMS messages, call lists, pictures, videos or anything you have on your mobile phone, are recorded and backed up. Lost your cell phone? No problem. You can turn on the security alarm by connecting to the Internet. Also, if you are afraid that someone has stolen your mobile phone, what you can do through Mcafee antivirus is to send a remote reset to the factory settings of your mobile phone and thus you can minimize the damage.
Even if you do nothing, the moment a thief removes your SIM and inserts another card, the phone is automatically locked, and McAfee allows you to constantly monitor where your phone is across the card, with of course 'silent' taking pictures of the thief. automatically emails you.
These are just some of the features that the new McAfee mobile antivirus provides to its users. From the above we can see how much they really care about the safety of their users, which is of course a phenomenal thing, because with McAfee you will really always be able to sleep peacefully. Still, such a wide range of protection comes at a price of $ 40
Lookout Premium
Lookout Premium is an antivirus that, in addition to detecting the vast majority of threats to your mobile phone, also includes protection while browsing the Internet as well as "Anti-Theft" protection (or protection against theft). The special feature of Lookout is that, unlike some other antiviruses that allow giving 'remote' commands to a mobile phone via SMS in the event of theft, Lookout Premium allows issuing orders directly from the internet console. This method is also used to locate a mobile phone in case you have lost or lost it.
Adding sound to locate a mobile phone in case it is lost as well as activating an audible alarm (even if the mobile phone is in 'quiet mode') are just some of the forms of protection provided by Lookout. What we also really liked about Lookout is the ability to search for mobile phones via GPS, as well as rejecting unwanted calls and / or SMS / MMS messages from unwanted senders.
Considering that theft of mobile phones is becoming more frequent today, and considering that more expensive and high-quality mobile phones are especially targeted, Lookout has taken care of that as well. In case of theft, all data we have in our mobile phone (from phone numbers to different PIN numbers, etc.) and / or on our storage card can be deleted with simple instructions from the Lookout account. A 'backup' system (or backup) will allow users to restore all data and files.
In addition to 'standard' protection against viruses, spyware and other online 'pests', Lookout Premium as such provides its users with a really good balance of protection and investment. As for the 'invested', it should be noted that the Lookout Premium version costs about $ 25 (depending on where you buy it – from the Google Store or the official site).
Avast Mobile Antivirus
The best thing about Avast is definitely that it is free. Yes, it is an antivirus program for Android mobile phones that is completely free.
The reason why we mentioned Avast is, apart from being an antivirus program that is completely free, that it is a solid antivirus that will meet the needs of those less demanding users.
On Google Play Avast has a user rating of 4.5. and more than 100 million downloads. These two things only further show that Avast Mobile Antivirus is indeed one of the best antiviruses for Android and that it is rightfully on the list of the best antivirus programs.
In addition to standard protection against viruses and other harmful things, there is also a firewall, a system for blocking unwanted calls, a system for finding available WiFi networks, locking applications with passwords and creating a master password, a battery saving system that Avast automatically manages battery resources depending on user preferences, and others .
Some features that Avast may have are not part of the standard Avast Mobile set, which means you will need to download them separately (such as Avast's anti-theft protection system), but they are still free.